NOWs: As We Used to Float by Julian Charrière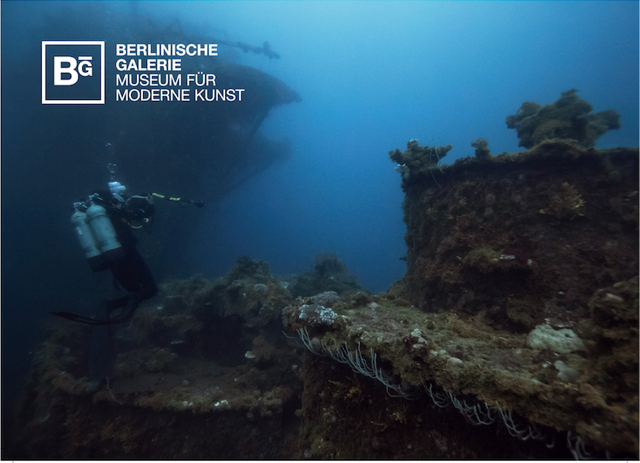 Opening: 26 September 2018, 7 pm
Berlinische Galerie
Alte Jakobstraße 124-128
10969 Berlin
Seventy years after the United States began testing thermonuclear weapons at Bikini Atoll, the artist set off on an expedition to an area rendered permanently uninhabitable for human life as a result of the environmental contamination. As we used to float is a physical, three-dimensional experience that reveals the legacy of those atomic tests both above and below sea level. These unintentional monuments symbolise the interaction between anthropogenic and natural transformations. For
Julian Charrière
, they also mark the point in history when humans became one of the biggest factors influencing biological, geological and atmospheric processes on Earth.
Julian Charrière
was born in Morges in French-speaking Switzerland in 1987. He began studying art in Switzerland in 2006, and in 2007 transferred to the University of the Arts in Berlin, where he finished his studies in 2013 under
Olafur Eliasson
at the
Institut für Raumexperimente
. His work has been shown in many countries, including at the main exhibition of the Venice Biennale in 2017. This event at the Berlinische Galerie will be his first solo show at an institution in Berlin.
Berghain
26 September 2018, 11 pm
Am Wriezener Bahnhof
10243 Berlin