Exkursion nach Kanazawa, Kyoto und Tokyo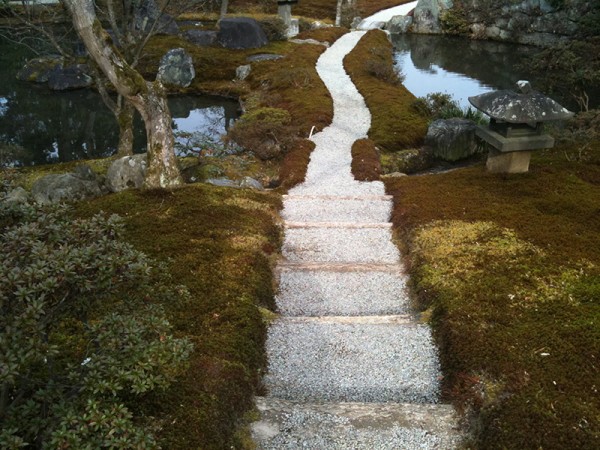 Monday, 22/02/10
– Arrival Kanazawa
– Visit Kenrokuen Garden, optional: tea ceremony
– Visit 21st Century Museum of Contemporary Art, Kanazawa, introduction by Hiromi Kurosawa in Olafur Eliasson's exhibition Your chance encounter
– Visit public bath, optional
– Dinner at Kawabata Sengyo Ten
Tuesday, 23/02/10
– Visit 21st Century Museum of Contemporary Art, Kanazawa: Olafur Eliasson Your chance encounter
– Travel by train Kanazawa – Kyoto
Wednesday, 24/02/10
– Visit Kiyomizu temple and Ninenzaka Sannensaka
– Visit Koudaiji temple
– Visit Kenninji temple including participation and introduction in zen meditation
Thursday, 25/02/10
– Visit of temples and gardens in small groups: Katsura South, Ryouanji Sekitei, Syugakuin North, Fushimiinari
– Visit Funaoka Onsen, public bath
Friday, 26/02/10
– Free day / Option to travel to Nara, Hiroshima or the ocean
Saturday, 27/02/10
– Travel by train Kyoto – Tokyo
– Meeting with Kaori Hashiguchi (Gallery Koyanagi)
– Visit Yu-un guest house, introduction and guided tour with Mr. Takeo Obayashi
– Architecture walk at Omotesando area
Sunday, 28/02/10
– Visit private house and private collection of Daisuke Miyatsu in Chiba
– Visit Mori Art Museum at Roppongi Hills, guided tour: Medicine and Art – Imagining a Future for Life and Love
– Dinner and drinks at Golden Gai
Monday, 01/03/10
– The Giant Octopus: Guided tour full day along the Yamamoto-Line with Erez Golani Solomon
Tuesday, 02/03/10
– Horyu-ji Treasure Museum in Tokyo National Museum in Ueno Park
– Gallery visits at Kiyosumi area
– Visit Museum of Contemporary Art, Tokyo
– Dinner invitation by Andreas Schneider with guests from TAMABI University in Meguro
– Night at a capsule hotel in Kyoubashi
Wednesday, 03/03/10
– Meeting with SANAA architects, visit Moriyama house and studio tour with Sam Chermayeff
– Visit Akihabara – Walk and Drift
– Gallery opening at Gallery Koyanagi. Ginza and gallery dinner
Thursday, 03/03/10
– Visit Tsukiji Fish Market
– Visit TWS Tokyo Wonder Site (TWS Aoyama) and introduction by Director Yusaku Imamura and Program Director Kayoko Iemura
– Opening of exhibition project: Tama Art University, Design Course Master Program / Digitale Klasse UdK (Prof Jussi Ängeslevä) at Le Deco, Shibuya
Friday, 04/03/10
– Departure Tokyo – Berlin
Exkursion organisiert von: Christina Werner, Eric Ellingsen, and Asako Iwama
Vielen Dank an: Sam Chermayeff, Erez Golani Solomon, Kaori Hashiguchi, Kayoko Iemura, Yusaku Imamura, Daisuke Miyatsu, Ryue Nishizawa, Atsuko Koyanagi, Hiromi Kurosawa, Andreas Schneider, Kazuyo Sejima, Takeo Obayashi.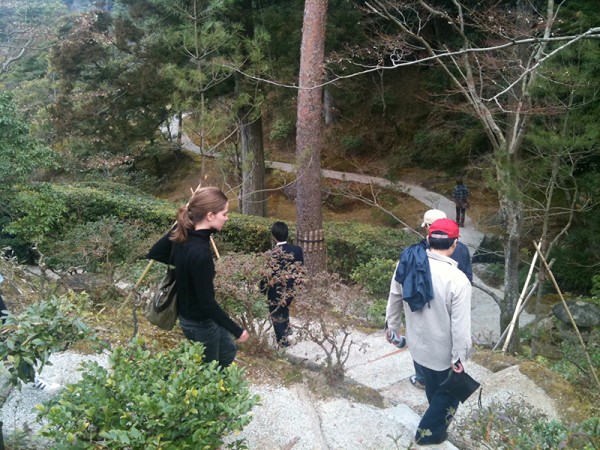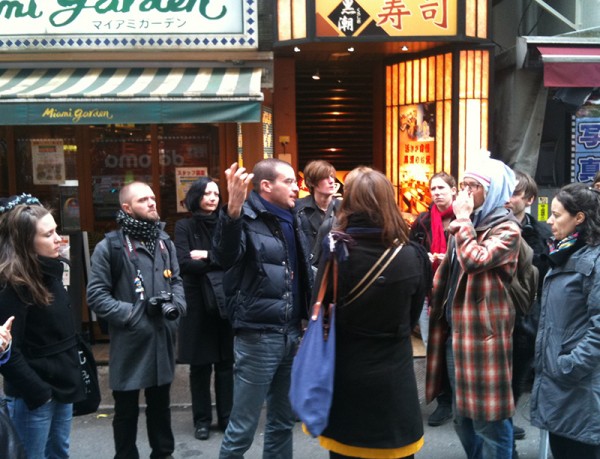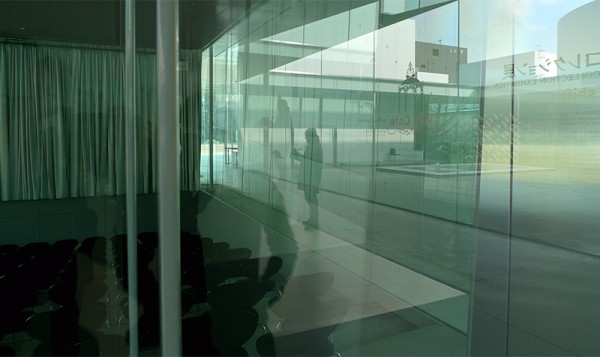 LITERATURAUSWAHL
Barthes, Roland, Empire of Signs, New York 1982.
Blau, Eve und Monika Platzer (Hrsg.), Shaping the Great City: Modern Architecture in Central Europe, 1890-1937, München und New York 1999.
Minh-Ha, Trinh T., "The World as Foreign Land", in: ders: When the Moon Waxes Red. Representation, Gender and Cultural Politics, New York 1991, S. 185–199.
Sontag, Susan, Where the Stress Falls, New York 2001.
Tanizaki, Junichiro, In Praise of Shadows, New Haven 1977.
Teckert, Christian,"Total Living Industry. Strategien privater Stadtproduktion in Japan", in: Dérive – Zeitschrift für Stadtforschung, 28, September 2007, o. S.