NOWs: Eishalle at CTM Festival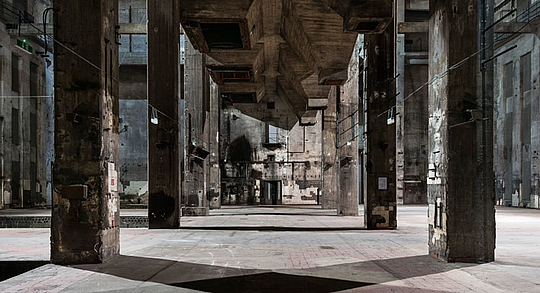 Eishalle
Adventurous Music—Now on Ice!
Eishalle
Halle am Berghain II
am Wriezener Bahnhof
10243 Berlin-Friedrichshain
29. Januar 2019, 16:00
With Kyoka, Grischa Lichtenberger, Mieko Suzuki, Robert Lippok
An ice skating rink arrives at the gargantuan Halle am Berghain, soundtracked by an array of adventurous artists. Bring your skates (or rent a pair) and practice your ice dancing skills to eclectic and free-­roaming DJ sets.
Skatebård is the Norwegian producer, DJ, and Berghain regular. His sound weaves across emotional techno, neo-italo, futuristic electro, and a "Scando-cosmic" reinterpretation of classic Detroit sounds. In a continuation of CTM's collaboration with Raster, renowned artists Kyoka, Robert Lippok, Grischa Lichtenberger, and Mieko Suzuki appear. The latter will also be repping female:pressure together with Mo Loschelder, a driving force behind Berlin's club scene. Freak de l'Afrique are a German Afro-house group known for hosting parties such as the Afro House Experience, Bantu's Diary, and Black Paper. Room 4 Resistance resident DJ Occult spins ghettotech and booty bass; celebrated music journalist Joe Muggsdelivers an ambient set; passionate dancer, attentive listener, and Rinse France resident Marylou appears; and Morphine label boss Rabih Beaini can be relied on to deliver a confounding set chock-full of gems.
More music is still to come! Warm up with a hot drink and watch the spectacle under a dazzling kinetic light array courtesy of Berlin's premier light artist Christopher Bauder.