Stellar Fauna by Kat Válastur
Stellar Fauna by Kat Válastur
Produziert von HAU Hebbel am Ufer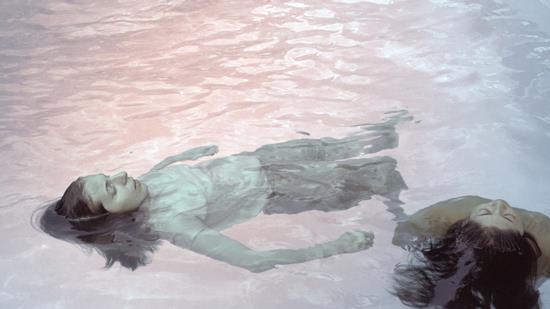 Nach einer Werkschau und der Premiere von Rasp Your Soul 2017 präsentiert das HAU Hebbel am Ufer nun die Uraufführung der neuen Arbeit von Kat Válastur. Gegliedert in zwei Teile, eine Video-Installation und eine Performance, baut Stellar Fauna auf Ideen auf, die von der Choreografin und Performerin für die vergangene Arbeit entwickelt wurden. Die zwei Tänzerinnen verkörpern sich nach und nach verändernde und übertrieben digitale Attribute. Sie wiederholen ein furchterregendes Mantra: "We are waiting for the flood to be free although that would be the end of us" (Wir warten auf das Einsetzen der Flut, auch wenn das unser Ende wäre). In einer Umgebung, die ein ungezähmtes Ökosystem suggeriert, werden die Grenzen zwischen ihrem privaten und sozialen Verhalten aufgehoben. Stellar Fauna ist die Schöpfung einer unheimlichen Welt, die von unserer Welt erschaffen wurde. Ein Diskurs über Körper in der Wildnis unserer Zeit.
Aufgrund der begrenzten Kapazität finden pro Abend zwei Vorstellungen statt.
Mi 21.11.2018
19:00 / HAU3
20:00 / HAU3
Do 22.11.2018
19:00 / HAU3
20:00 / HAU3
Fr 23.11.2018
19:00 / HAU3
20:00 / HAU3
Sa 24.11.2018
19:00 / HAU3
20:00 / HAU3
Englisch (Sprache kein Problem)
ca. 45 min
Konzept & Choreografie: Kat Válastur
Performance: Maria Zimpel, Harumi Terayama
Lichtdesign: Martin Beeretz
Sounddesign & Musik: Constantin Engelmann, Tobias Purfürst
Bühnenbild: Leon Eixenberger
Zusätzliches Bühnenbild: Filippos Kavakas
Kostüme: Kat Válastur
Kostümassistenz: Suzan Çamlik
Videoinstallation: Film von Kat Válastur
Kamera & Schnitt: Clara Jo
Produktionsleitung: HAU Artist Office / Sabine Seifert
Touring & Distribution: HAU Artist Office / Nicole Schuchardt
Premiere am 21.11.2018
Produktion: Kat Válastur / HAU Hebbel am Ufer.
Koproduktion: Fondation d'entreprise Hermès, Théâtre de la Ville (Paris), Theater Freiburg, Fonds Transfabrik – deutsch-französischer Fonds für darstellende Künste.
Gefördert durch: Berliner Senatsverwaltung für Kultur und Europa.