NOWs: Svetlana Maraš and Robert Lippok at arkaoda Berlin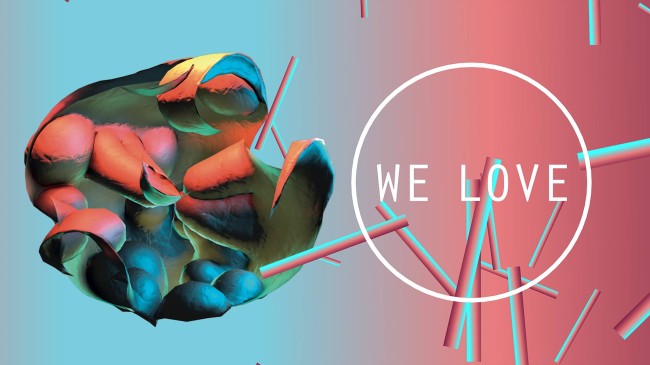 arkaoda Berlin
Karl-Marx Platz 16
12043 Berlin
Doors: 8 pm
Svetlana Maraš: 9 pm
Robert Lippok: 10 pm
presented by arkaoda and Palais Wittgenstein
supported by Musicboard Berlin
This will be a very special night, Svetlana Maraš will share the stage with Robert Lippok. Maraš will present brand new material, premiered in September @ ARS ELECTRONICA.
Svetlana Maraš (1985) is a composer and sound artist from Serbia. She works at the intersection of experimental music and sound art. Maraš' work is highly experimental and as such, rejects definite classification. She composes for ensembles, makes works for radio, creates interactive sound and media installations and performs live electronic music.
Her works have been presented internationally, at venues and festivals such as CTM (Berlin), Espace Multimedia Gantner (Bourogne), International Music Institute (Darmstadt), Onassis Cultural Centre (Athens), Museum of Contemporary Art (Belgrade), A38 (Budapest), Ausland (Berlin), ORF Kunstradio-Radiokunst, Radio Belgrade, RTE Nova, ICMC (New York), UCSD (San Diego), ISEA (Dubai), Orpheus Institute (Ghent) among many other places.
Maraš is a head of Radio Belgrade's Electronic Studio.
—————————————————
The great Robert Lippok (raster) returns with his first solo album in seven years, Applied Autonomy for Olaf Bender's Raster. A survey of what he's been up to, as much as a statement of intent for here and now, Applied Autonomy reprises the fine balance of tuff-edged minimalism, spatial illusion and melodic delicacy that emerged with Redsuperstructure [2011], but ratcheting its effect with a renewed vigour for a frankly epic impact.
As the title makes explicit, Robert's 3rd solo album is concerned with autonomy, which feels like an apt subject for the age of automation, when humans are increasingly negotiating their role in context of the machine and AI, and vice-versa. The systems Robert set up for Redsuperstructure now come into deeper relief, as he applies a greater understanding of their workings in order to eke out, sculpt their possibilities in his own image.
Much of the material came from improvisation and sketches made in preparation for his live shows. This quickfire process amassed a range of material which was then more considerately cut to shapes and layerd not applied Autonomy, which ranges from almost Rian Treanor-esque stutter drums mixed with dense yet wide atmospheres in his title track, and twisted across the album, from frenetic acid dancehall mutations in Varieties of Impact, to the meter-messing trance of Scene 3 which sounds like something Vladimir Ivkovic might play, and thru to the necessary, hoped for dose of emotive lushness with brimming optimism of All Objects Are Moving.
But he really saves some of the best for last in Samtal, a 14 minute piece recorded in duo – but not together – with Klara Lewis at EMS Stockholm, where we effectively hear two autonomous minds at work, making for a smart contrast with the singularity of the preceding tracks.