NOWs: Ziggy on the Land of Drunken Trees by Anne Duk Hee Jordan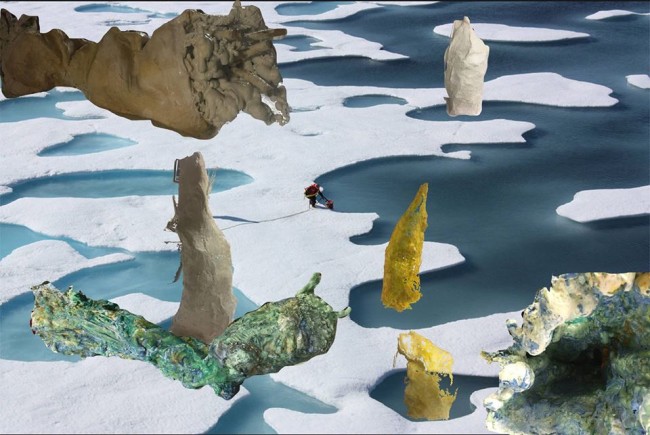 Eröffnung: 13. September, 19:00
Sonic intervention during the opening by Mikatsiu
Within the frame of UP (Unsustainable Privileges)
Curated by Solvej Helweg Ovesen and Bonaventure Soh Bejeng Ndikung
Müllerstrasse 146/147
13353 Berlin
Ziggy on the Land of Drunken Trees
takes us into a post-human era after the Anthropocene, a world in which non-humans assume the central position of mankind. The exhibition asks: What kind of animal mutations will happen in the near future, what species will be efficient in the context of the worldwide changing ecology? Where will humans go? Will they colonise space or even the sea? Galerie Wedding transforms into an immersive landscape consisting of amorphous organic and mechanic sculptures that move within the space: a choir of sea-shells, a landscape of drunken tree roots, a singing saw, a viewing tower, fossils reflecting on the methane holes appearing in the Siberian Tundra, and a film collage about changing sex in ecology. With this exhibition
Anne Duk Hee Jordan
aims to illuminate new perspectives and the tangible effects of climate change on sea and land. Jordan, who has a professional background in marine ecology, sustainable cooking and art, presents a humourous and well researched perspective on processes of adaptation that go beyond human time.
Tour through the exhibition on 27 September 2018 at 4.30 pm with artist
Anne Duk Hee Jordan
and curator Solvej Helweg Ovesen.