NOWs: Robel Temesgen at Modern Art Museum: Gebre Kristos Desta Center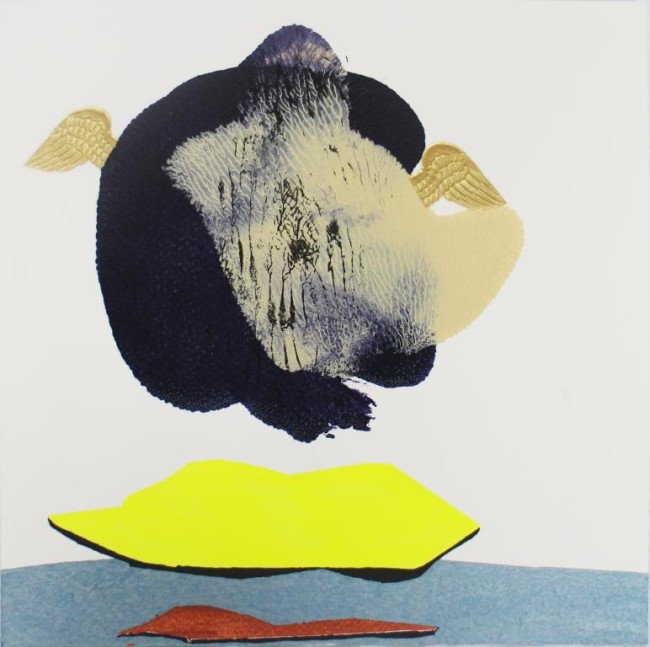 Robel Temesgen & Henok Melkamzer
The Modern Art Museum: Gebre Kristos Desta Center, Addis Ababa
Opening: Thursday 12 April 2018
5:00 – 8:00 pm
The Modern Art Museum: Gebre Kristos Desta Center of Addis Ababa University is pleased to invite you to the exhibition ምን ነበረ? With an intriguing representation of the vernacular of Ethiopian intellectual thought, "ምን ነበረ?" presents an alternative approach to how Ethiopian visual studies should be based and reviewed. Looking into the claims of the past, Henok Melkamzer and Robel Temesgen examine ways in which the institutions, memories and complications of 'tradition' shape the historical present.The exhibition runs in two consecutive sessions. Works of Henok Melkamzer on "Telsem" have been on display from 20 March to 03 April, 2018. The second session opens with Robel Temesgen's works on "Adbar" on Thursday 12 April at 5:00 p.m. Robel's works will be open to the public until 26 April 2018.
Adbar is an Amharic term that refers to spiritual places where ritualistic performances take place and offerings are made. These spiritual places also serve as communal and public spaces, also for secular community gatherings. The project investigates the embodiment of protective spirits within various elements of the natural landscape. Growing up in Dessie, northern Ethiopia, Robel Temesgen witnessed the fading of this long-established tradition and the subsequent development of new rituals, in tune with contemporary lifestyles. The Adbar series navigates through the physical and metaphysical elements of a landscape using recollections, lived experiences and fantasies of the space and people of sacred places.
–
About Robel Temesgen
Born in 1987 in Ethiopia, Robel Temesgen received an MFA from Tromsø Academy of Contemporary Art, University of Tromsø, Norway in 2015, and a BFA in Fine Art (Painting) from Addis Ababa University in 2010. He recently took part in the Junge Akademie Program of the Akademie der Künste, Berlin, and was a resident artist at IASPIS, Stockholm, the Swedish Art Grants Committee's International Programme for Visual and Applied Arts. Temesgen's work has been exhibited at the Hamburger Bahnhof, Berlin (2017), Marabohparken, Stockholm (2017), Akademie der Künste, Berlin (2016), Kurant Visningsrom, Tromsø (2015), Addis International Video Art Festival, Addis Ababa (2015), Art Future/Future Signs, Riga (2015), RomeAfrica Film Festival, Rome (2015), Lumen Festival, New York (2015), Neue Nationalgalerie, Berlin (2014) and Modern Art Museum/Gebre Kristos Desta Center, Addis Ababa (2013). He currently lives and works in Addis Ababa, Ethiopia.