NOWs: Unthought Known at YARAT Contemporary Art Space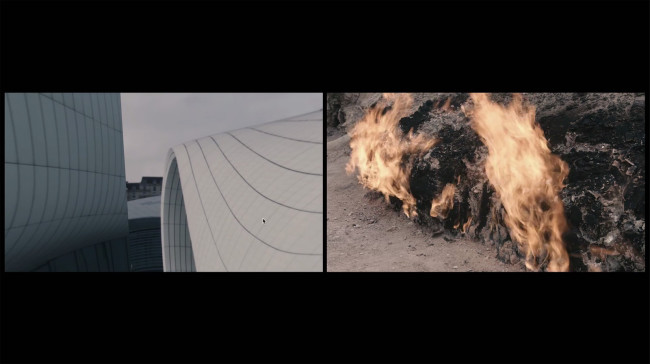 Unthought Known with works by Hiba Farhat, Clara Jo and Ehtiram Jabi
at YARAT Contemporary Art Space, ARTIM Project Space Old City, Baku, Azerbaijan
YARAT Contemporary Art Space is pleased to announce the exhibition "Unthought Known" with works by YARAT residents Hiba Farhat (USA/Lebanon), Clara Jo (USA/ Germany) and Ehtiram Jabi (Azerbaijan).
The term "Unthought Known" refers to a psychological concept of knowledge that the individual person is not actively aware of. The "unthought" stands for early-learned schemata of interpreting the objective world; it can be shaped by early experiences, traumas or dreams that unconsciously determine our perception and actions. In the exhibition the works approach subjects that deconstruct repetitive structures such as memory, history, language questioning concepts of perception, knowledge and reality.
Clara Jo's short film "Temporal Shifts" excavates the layers of history embedded within various mnemonic and architectural landscapes in and around Baku. Behind these ancient and modern facades, narratives are derived and accumulated via the natural and artificial materials that make up the city. Contrasting grand architectural gestures against the prosaic, the film interrogates how the modern production of spaces preserves identity, yet also has the capacity to generate cultural amnesia.
–
Address
ARTIM Project Space Old City (Icherisheher) Boyuk Gala Street 30, Baku, Azerbaijan
Working hours: Tuesday – Sunday, 12 pm – 8 pm
Admission is free
For more information: +994125051414
–