Three Days of Making Time: Revisiting the Debate between Bergson and Einstein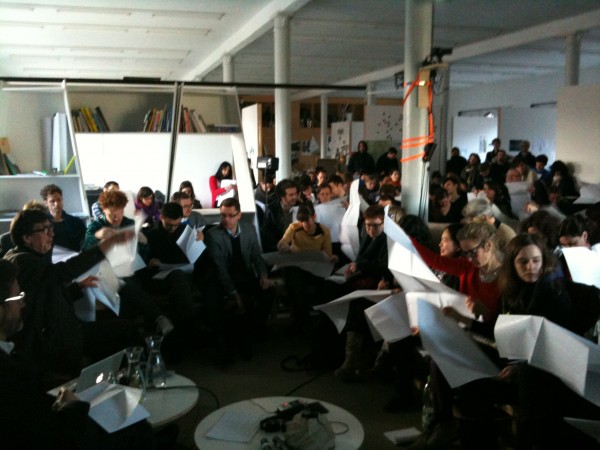 Day 3
Revisiting the debate between Bergson and Einstein: Public lecture by Olafur Eliasson and Bruno Latour and conversation about the public Bergson-Einstein reenactment experiment. One-minute closed-eye experiment with Eric Ellingsen

SELECTED READING MATERIAL
Gunter, Peter Addisson Y., "Henri Bergson, Albert Einstein and Henri Piéron. Remarks Concerning Relativity Theory", in: ders., Bergson and the Evolution of Physics, Knoxville 1969, S. 123–135.
Latour, Bruno, "Some Experiments in Art and Politics", in: E-Flux Journal, 23, New York 2011, http://www.e-flux.com/journal/some-experiments-in-art-and-politics/ (abgerufen 2011).
Latour, Bruno, "Spheres and Networks: Two Ways to Reinterpret Globalization", in: Harvard Design Magazine, 30, Harvard 2009, S. 138–144.