NOWs: Fire Pit (Blocks) by Elise Eeraerts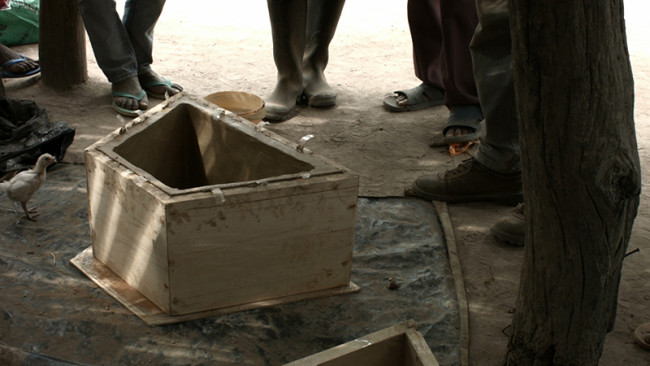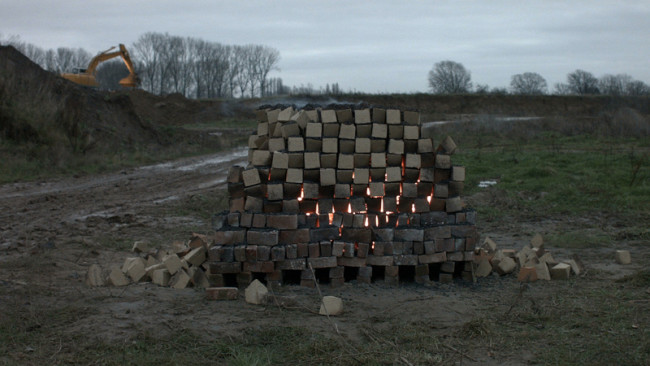 The video
fire pit (blocks)
by
Elise Eeraerts
shows the firing process of blocks through the traditional method of a fire pit. A hole is dug, filled with sawdust and within it the objects are placed to be fired during the course of a night. During the firing process a humming/singing performance took place around midnight, performig artists are
Jeremias Holliger
and Christian Holliger. The live sound recording of this performative ritualistic act is included in the sound sequence of the video and produced by Annelien van Heymbeeck.
Most recent works by
Elise Eeraerts
that reflect the process of brick production tested and realized by the artist during the last months in Senegal are currently shown in the context of the exibition
Our Mathematical World
at Sint-Lukasgalerie, Brussels.
—