NOWs: Environment. A Future Retrospective
Environment: A Future Retrospective
solo exhibition by Zorka Wollny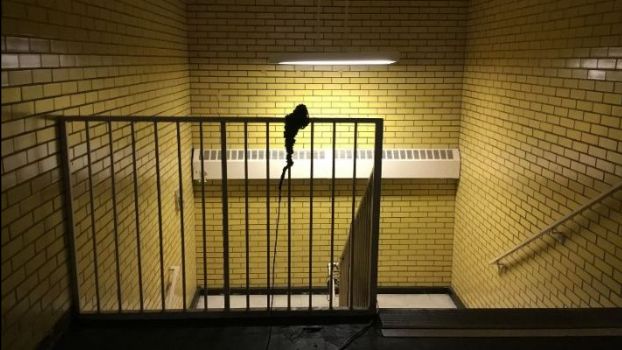 Opening
Saturday, February 15th, 14.00-20.00
exhibition runs until March 29thThe environment is typically a system of interpenetrating animate and inanimate elements. Zorka Wollny's environment is acoustic, anthropogenic, artistic, degraded and animated. It comprises artworks, performances, and interactive installations, such as acoustic birds' nests, sensory cushions made from buoys, and carpets of broken glass. The exhibition is mostly constructed from objects removed from their daily functions in Szczecin and surroundings, for example in a shipyard, paper mill, or cable factory. Some of these objects will be repaired and then restored to operation after the show closes.
The works presented at the exhibition were created in collaboration with the following artists: Christine Schörkhuber, Kalle Enkellman, Jasmine Guffond, Małgorzata Mazur, Psychedelic Choir, Andrzej Wasilewski, N.U Unruh (Einstürzende Neubauten).
Commissioned by TRAFO Center for Contemporary Art in Szczecin in collaboration with CTM Festival 2020 Berlin, the Chicago Architecture Biennial, and the steirischer herbst festival, with support from Senat Berlin, Szczecin Shipyard and Habia Cable.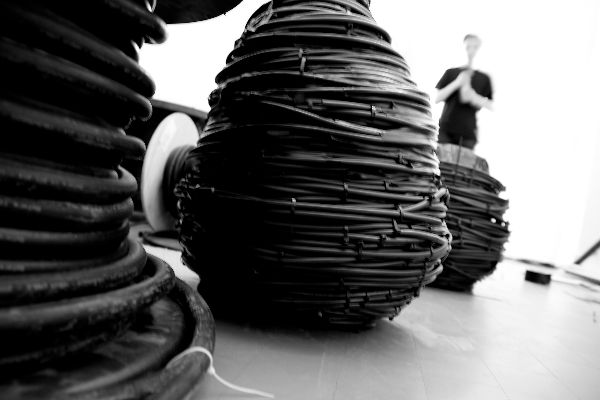 OPENING SCHEDULE
Saturday / 15.02.2020
14.00-20.00 – Open Door
15.30 – Introduction Stanisław Ruksza, Joanna Warsza, Zorka Wollny and team
16.00 – Curatorial guided tour by Joanna Warsza (PL)
16.00-17.00 – Coffee table conversations with the team Ada Kusiak, Jędrzej Wijas, Andrzej Witczak about preapring the show
16.30-18.00 – Drum workshop/conversation with N.U. Unruh/Einstürzende Neubauten
16.30-18.00 – Coffee table conversations with Ewa Majewska about the planet, feminism and weak resistance
17.00-17.30 – Curatorial guided tour by Joanna Warsza (EN)
18.00 – Concert N.U. Unruh/Einstürzende Neubauten
19.00 – Concert Psychedelic Choir