NOWs: Ornament & Verbrechen – Concert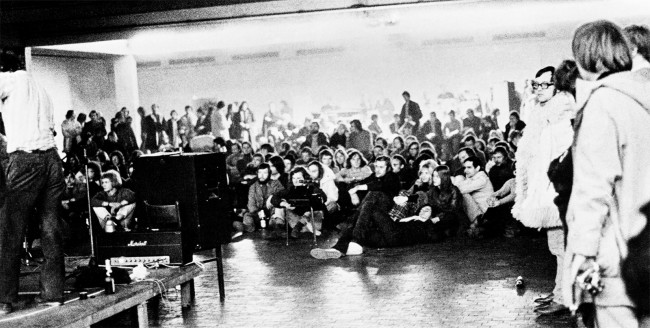 Akademie der Künste
Hanseatenweg 10
10557 Berlin
Eröffnung
Mittwoch, 14. März 2018, 19 Uhr
mit Jeanine Meerapfel, Nele Hertling, Markus Müller und Jarosław Suchan
Ausstellungen, Konzerte, Diskurse
15. März – 6. Mai 2018
Siehe vollständiges Veranstaltungsprogramm.
—
Dienstag, 24. April 2018
18 Uhr
DISKURS: Books ReBoostert
Performance Lecture: Arnold Dreyblatt, Jan Faktor
In deutscher Sprache
20 Uhr
KONZERT: Ornament & Verbrechen
Robert Lippok, Ronald Lippok
Ticket € 13/7
Von den Brüdern Robert und Ronald Lippok in den 1980er Jahren in der DDR gegründet, verstand sich Ornament & Verbrechen nie als konventionelle Band, die nur einem künstlerischen Konzept folgt, sie entschied sich vielmehr für Offenheit: für unterschiedliche Stile – wie Jazz, Industrial oder Electronics – oder auch verschiedene, zum Teil multimediale Umsetzungen ihrer Projekte, was sich in den ständig wechselnden Besetzungen und den vielen verschiedenen Pseudonymen der Band widerspiegelte. Mit einfacher Ausstattung und zum Teil selbstgebauten Instrumenten wurden Geräusche erzeugt – ein bewusster Gegenentwurf zum zeitgenössischen Mainstream.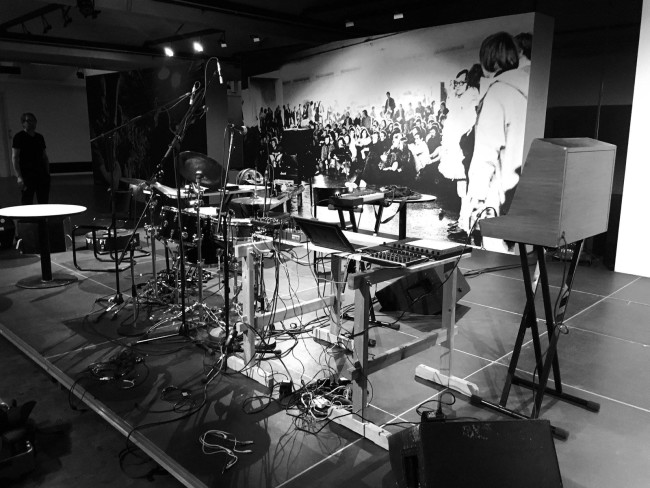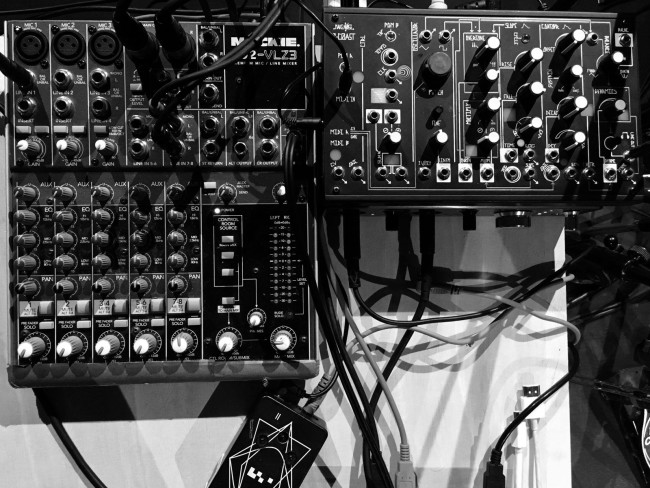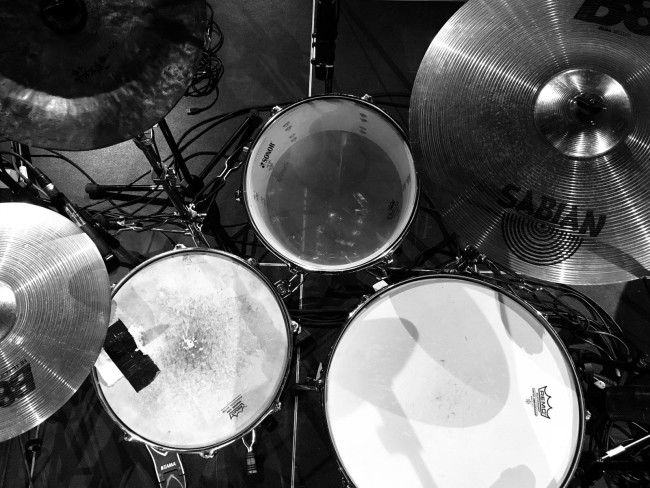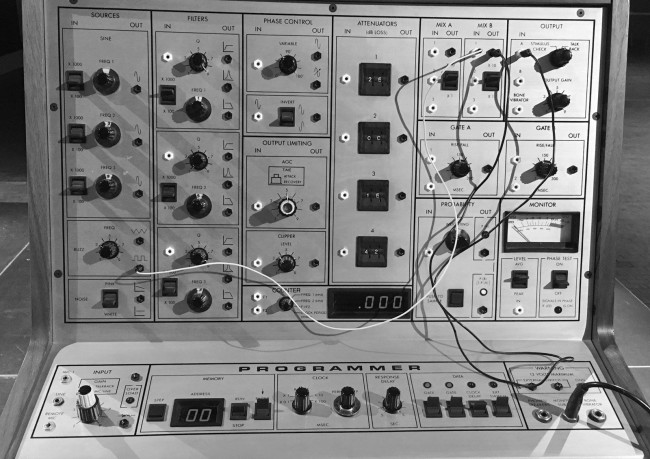 —
Zwei Ausstellungen zu den Themen Underground und Improvisation widmen sich vom 15. März bis 6. Mai 2018 im Akademie-Gebäude am Hanseatenweg alternativen Musik- und Kunstbewegungen in Ost und West, vom Jahr der Studentenrevolte und des Prager Frühlings bis zur Nachwendezeit in Berlin und Osteuropa. Das umfangreiche Begleitprogramm besteht aus einer Konzertreihe, Filmaufführungen, Podiumsdiskussionen und einem interdisziplinären Symposium.
Die Ausstellung "Notes from the Underground – Art and Alternative Music in Eastern Europe 1968 – 1994" ist einer Generation von Künstlerinnen und Künstlern gewidmet, die in Abgrenzung zur offiziellen Kultur an der Schnittstelle von bildender Kunst, Videokunst und experimenteller Musik agierte. Zensur und Mangel führten zu einfallsreichen und oftmals ironischen Arten des Arbeitens. Gezeigt wird eine Auswahl mitunter noch nie ausgestellter Zeitzeugnisse, darunter von Künstlern selbst kreierte Musikinstrumente, Super-8-Filme, Samizdat-Zeitschriften und dokumentarische Aufzeichnungen von Aufführungen.
Die Ausstellung "Free Music Production / FMP: The Living Music" präsentiert die Geschichte der Free Music Production (1968 – 2010), einer von Künstlern initiierten Berliner Plattform für die Produktion, Präsentation und Dokumentation "freier Musik". In der Akademie der Künste fanden legendäre FMP-Konzerte und Veranstaltungen statt; sie schrieben international Geschichte als eine der wichtigsten kulturhistorischen Leistungen Westberlins. Mit dieser Ausstellung und einem Konzertprogramm wird die Geschichte wieder an ihren Ausgangsort zurückgeführt und auf die zeitgenössische Musik-Szene treffen.
Das Musikprogramm wurde kuratiert von Louis Rastig, Sergej Newski und Markus Müller.
Das diskursive Programm zur Ausstellung wird präsentiert in Kooperation mit der Bundeszentrale für politische Bildung/bpb.
"Notes from the Underground – Art and Alternative Music in Eastern Europe 1968 – 1994" ist ein Programm der Akademie der Künste, Berlin, in Kooperation mit dem Muzeum Sztuki, Łódź, kuratiert von David Crowley und Daniel Muzyczuk in Zusammenarbeit mit Angela Lammert.
"Free Music Production / FMP: The Living Music" ist eine Ausstellung des Haus der Kunst, München, in Kooperation mit der Akademie der Künste, Berlin, kuratiert von Markus Müller. Gefördert durch die Kulturstiftung des Bundes und das Goethe-Institut.
—