NOWs: Ornament & Verbrechen – Concert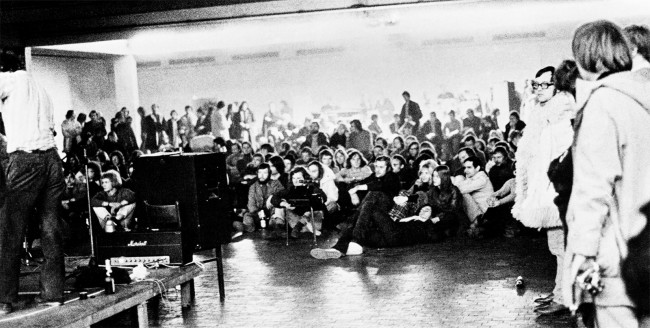 Akademie der Künste
Hanseatenweg 10
10557 Berlin
Opening
Wednesday, 14 March 2018, 7 pm
with Jeanine Meerapfel, Nele Hertling, Markus Müller and Jarosław Suchan. In German and English
Exhibitions, Concerts, Discourse
15 March – 6 May 2018
Find full program here.
—
Tuesday, 24 April 2018
6 pm
DISCOURSE: Books ReBoostert
Performance Lecture: Arnold Dreyblatt, Jan Faktor
In German
8 pm
CONCERT: Ornament & Verbrechen
Robert Lippok, Ronald Lippok
Ticket € 13/7
Founded by brothers Robert and Ronald Lippok in East Germany the 1980s, Ornament & Verbrechen never saw themselves as a conventional band that followed only one artistic concept. Instead, they opted for openness, for different styles – such as jazz, industrial or electronic – or even different, partly multimedia implementations of their projects, as is reflected in the band's ever-changing line-up and its many different pseudonyms. Using basic equipment and partly self-built instruments, sounds were created – a conscious counter-concept to the contemporary mainstream.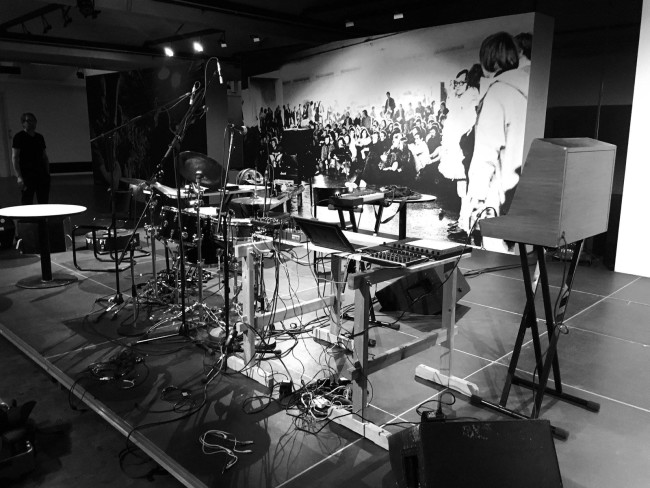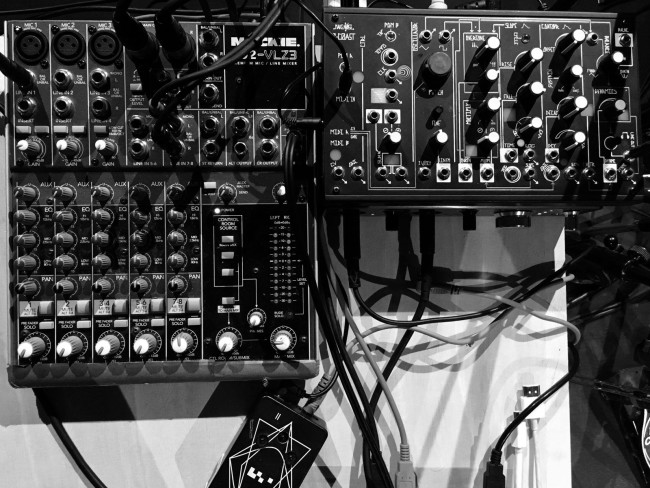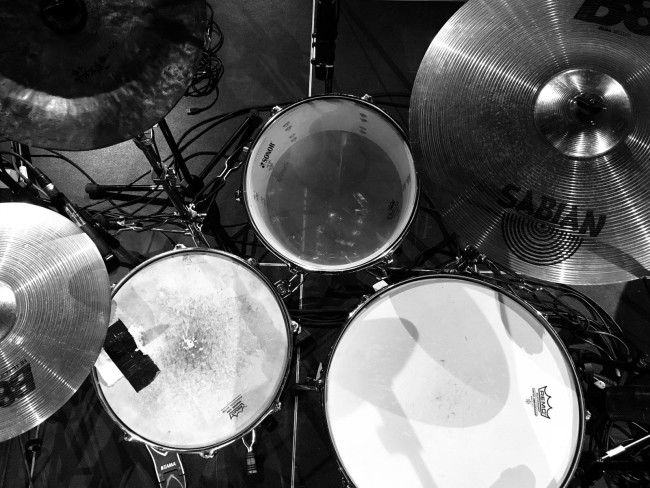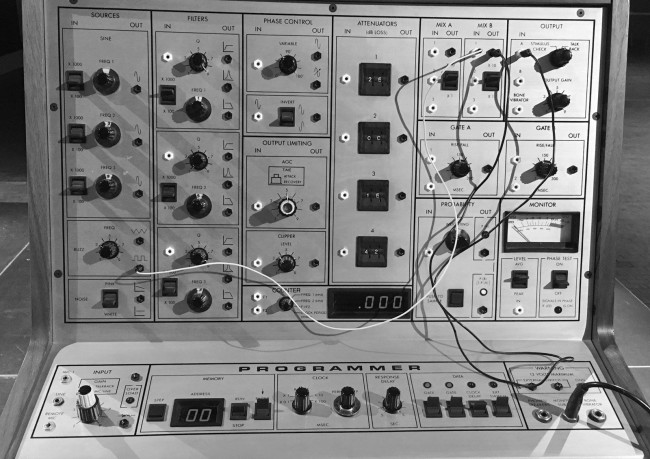 —
Two exhibitions on the themes of underground and improvisation, held from 15 March to 6 May 2018 in the Akademie building on Hanseatenweg, will focus on the alternative music and art movements in East and West, from the student revolts of the Prague Spring to the period after the fall of the Iron Curtain in Berlin and eastern Europe. The extensive supporting programme consists of a series of concerts, film showings, panel discussions and an interdisciplinary symposium.
The exhibition "Notes from the Underground – Alternative Art and Music in Eastern Europe 1968–1994" commemorates a generation of artists that occupied the interface between performance art, video art and experimental music, deliberately eschewing official culture. Censorship and scarcity produced richly imaginative and frequently ironic types of work. The exhibition presents a selection of contemporary testimonies, some for the first time, including musical instruments fashioned by the artists themselves, Super 8 films, Samizdat magazines and documentary recordings of performances.
The exhibition "Free Music Production / FMP: The Living Music" traces the history of Free Music Production (1968–2010), the Berlin platform for the production, presentation and documentation of free music, which was founded by artists. Legendary FMP concerts and events were held at the Akademie der Künste, entering the annals of international history as one of West Berlin's most important cultural contributions. This exhibition and concert programme returns the story to its birthplace, forging new bonds with the contemporary music scene. The music programme is curated by Louis Rastig, Sergej Newski und Markus Müller.
The programme of discussions accompanying the exhibition is presented in corporation with the Federal Agency for Civic Education/bpb.
"Notes from the Underground – Alternative Art and Music in Eastern Europe 1968 – 1994" is a programme by the Akademie der Künste, Berlin, in cooperation with Muzeum Sztuki, Łódź, curated by David Crowley and Daniel Muzyczuk with the support of Angela Lammert.
"Free Music Production / FMP: The Living Music" is an exhibition by Haus der Kunst, Munich, in cooperation with the Akademie der Künste, Berlin, and curated by Markus Müller. Funded by the German Federal Cultural Foundation and the Goethe Institute.
—