A-B-A-B-A : Workshop, Day 1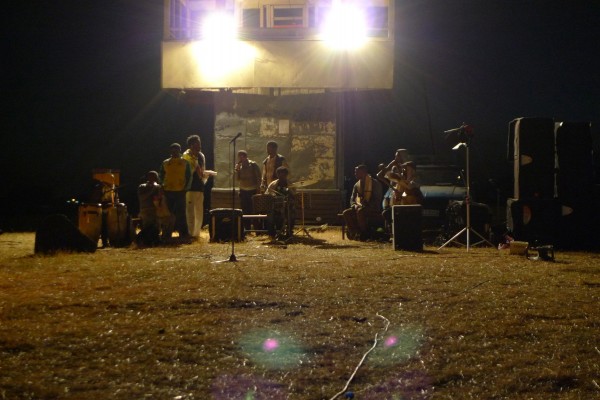 17, 18, 19 July 2014: workshop and rehearsal
Spoken poetry has a long history in Ethiopia. Often traversed with hidden meanings, this lyrical form is known as "Wax and Gold". During A-B-A-B-A : from hear to here contemporary expressions of this tradition will be tested in an artistic dialogue. Ethiopian poetry today refers to itself as Jazz Poetry. Jazz Poetry crosses genetic material from music and poetry in a way, which discovers a style and forms based in listening. Through listening, rhythms and styles and modes of playing are created between the musicians and the poets particular to the poems and poets performing. During the workshop and presentation we will use this structure of listening and playing. Music and artistic styles and styles of critiquing poetry, particular to some European and US poetry today, will be mixed in.
Participants: Eric Ellingsen (poet/writer, Berlin/US), Mihret Kebede (poet, Addis Abeba), Robert Lippok (musician, Berlin), Abebaw Melaku (poet, Addis Abeba), Jorga Mesfin (musician, Addis Abeba), Ari Benjamin Meyers (composer/conductor, Berlin/US), Rike Scheffler (poet, Berlin), Misrak Terefe (poet, Addis Abeba), Uljana Wolf (poet, Berlin), and others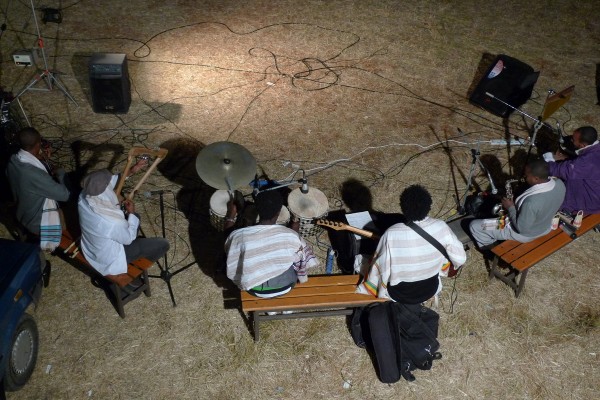 —
This event is part of Acting Archives, a project by the Institut für Raumexperimente, Berlin University of the Arts and the Alle School of Fine Arts and Design, Addis Ababa University, supported by Studio Olafur Eliasson, and funded by the TURN Fund of the German Federal Cultural Foundation.