Arts Seminar in Baghdad, 2020
Arts Seminar in Baghdad – Workshop Series
Arts Seminar in Baghdad is a workshop series that prepares the participants to engage with their art works and interventions in the urban space of Baghdad. The seminar starts with a kick-off session – workshops and exercises at TARKIB Baghdad Contemporary Arts Institute and along Haifa Street –, followed by regular online sessions and results in an exhibition, that is also a guided tour of the city. The exhibition Baghdad Walk III will take place in November 2020 and presenting site-specific interventions along Haifa Street.
Baghdad Walk takes the Iraqi capital as a case study, addressing the memories embedded in the texture of urban life, from personal events and stories, to architectural heritage and public monuments, the urban web is saturated with memories to be re-visited and revealed.
Participants:
Ali Adnan, Anees Amer, Shams Aqeel, Tabarek Al Atrakchi, Loay Al Hadhary, Hussam Mohammed, Ameen Mokdad, Hussain Muttar, Hadjer Qusay, Zaid Saad, Zain Saad, Muhaned Taha
–
The workshop series Arts Seminar in Baghdad is conceived and organised by the Goethe-Institut Irak, in collaboration with the Institut für Raumexperimente (Institut for Spatial Experiments), Berlin and hosted by TARKIB Baghdad Contemporary Arts Institute in BAIT TARKIB. The series is choreographed by Christina Werner and realized with support by Hella Mewis.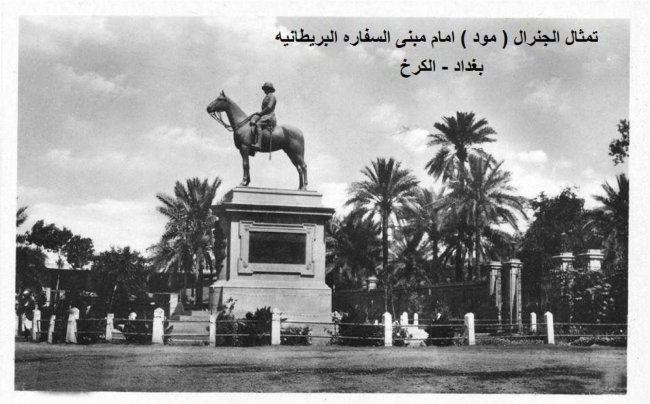 Kick-Off Workshop – Day 1
Presentations and workshops King Faysal I by Pietro Canonica, 1933 and 2020 Haifa Street from the roof top and Haifa Street in the distance, photos by Hussain Muttar Development plans for Haifa Street by the Municipality of Baghdad, early 80ties Presentations and workshops King Faysal I by Pietro Canonica, 1933 and 2020 Haifa Street from the roof top and Haifa Street in the distance, photos by Hussain Muttar Development plans for Haifa Street by the Municipality of Baghdad, early 80ties