Molly Nesbit: The Storyteller
June 19: Preparation
Inspiration and conversation with Christina Werner & Eric Ellingsen; Reading practice: Walter Benjamin: The Storyteller; Film secession: Chris Marker: Sans Soleil
June 20: Molly Nesbit: The Storyteller. Part I
in conversation with Olafur Eliasson; Experiencing travel and narration. A Follow-up Conversation started in Addis Ababa; Referencing Walter Benjamin: The Storyteller and Chris Marker: Sans Soleil
June 21: Molly Nesbit: The Storyteller. Part II
Experiencing travel and narration. A Follow-up Conversation started in Addis Abeba Referencing Walter Benjamin: The Storyteller and Chris Marker: Sans Soleil Film secession: Notes for an African Orestaia by Pier Paolo Pasolini
June 21: Molly Nesbit: The Storyteller. Part III
Film Night and Korean barbecue Film screening of Nightless by Yuichiro Tamura and barbecue by Lynn Peemoeller and Anne Duk Hee Jordan at FIT (Freie Internationale Tankstelle)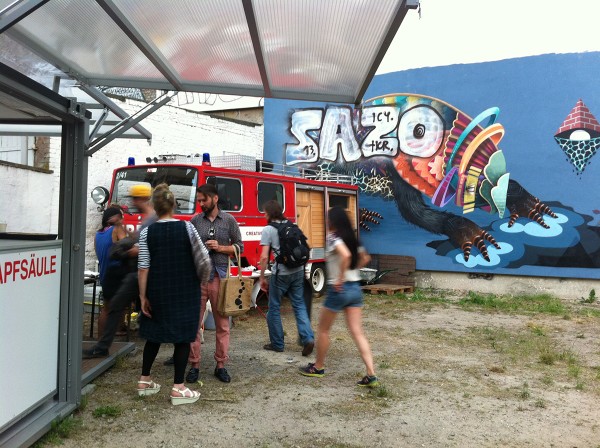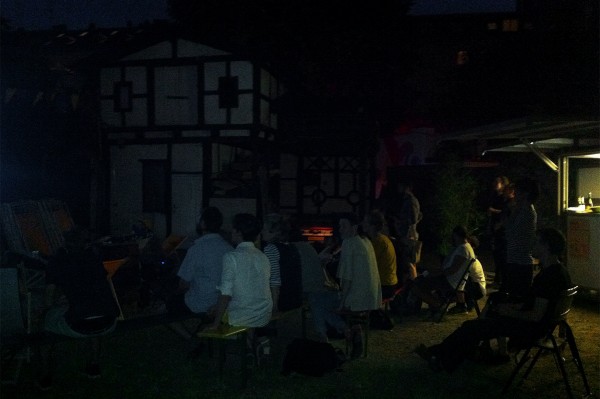 Molly Nesbit leads a three-day seminar The Storyteller, discussing various artistic methods for sharing experiences of travel through narration. Topics of discussion include Walter Benjamin's essay The Storyteller: Observations on the Works of Nikolai Leskov as well as Chris Marker's film Sans Soleil and Pier Paolo Pasolini's film Notes Towards an African Orestes. Nesbit examines the aspects of narrating and storytelling found in these examples. The conversation with Olafur Eliasson, Christina Werner, Eric Ellingsen, and the participants draws on experiences from living and working in Addis Ababa from October to December 2012.
Molly Nesbit, chair and professor in the Department of Art at Vassar College and contributing editor of Artforum. She is the author of Atget's Seven Albums (1992), Their Common Sense (2000), and The Pragmatism in the History of Art (2013), the first volume in a collection of her essays. Since 2002, together with Hans Ulrich Obrist and Rirkrit Tiravanija, she has tri-curated Utopia Station, an ongoing book, exhibition, seminar, website, and street project.
RELATED READING MATERIAL
Benjamin, Walter, "The Storyteller. Observations on the Works of Nikolai Leskov", in: Michael W. Jennings u. a., Walter Benjamin. Selected Writing, 3, 1935–1938, Cambridge 2002, S. 144–166.