NOWs: Immer noch der Lauf der Dinge by Julius von Bismarck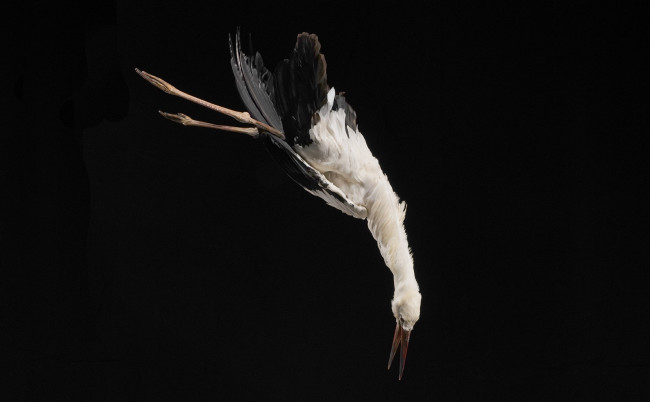 Julius von Bismarck: Immer noch der Lauf der Dinge
Opening: Friday, Apr 27, 2018 | 6–9 pm
Opening hours during Gallery Weekend Berlin:
Saturday, Apr 28 + Sunday, Apr 29 | 11 am – 7 pm
During the Gallery Weekend Berlin, Julius von Bismarck invites gallery visitors to become part of his artistic research process. One Solution Revolution: the entire floor of the gallery is being converted into a treadmill – it will be impossible to view the works at a standstill because the virtual standstill can only be achieved by uniform movement. Visitors are encouraged to experience the endless movement, albeit not alone, but collectively at the same pace.
The never-ending movement is already familiar in von Bismarck's work. But in the performance Ecocentric System (2015) it was the artist himself who spent nearly a week sitting on a concrete wheel that turned so fast around his own axis, that for him the outside world was barely recognizable. The artist, surrounded by people, could hardly perceive the world outside his system and inevitably everything began to revolve around himself. Now there is a change of perspective and von Bismarck takes the audience into view. It creates a whole new viewing situation that does not tolerate passivity. Additionally Julius von Bismarck's new video series Tiere sind Engel mit Fell is on view.