NOWs: MIETE STROM INSTAGRAM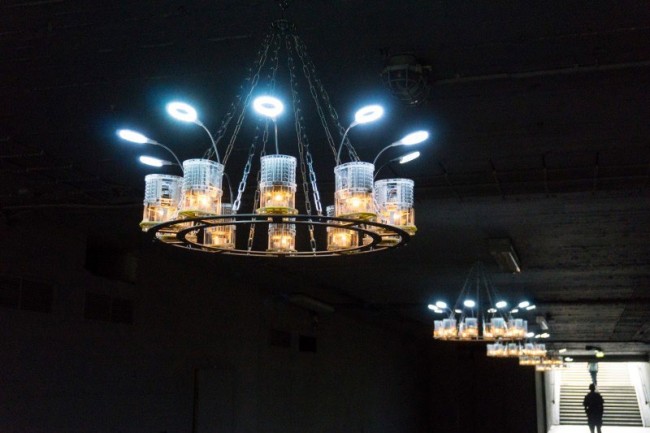 MIETE STROM INSTAGRAM
Curated by Raul Walch and Eric Winkler
Opening Reception
25 September 2018, 5 pm
Am Moritzplatz
Oranienstr. 58
10969 Berlin
Miete Strom Instagram (Rent Electricity Instagram) by Walch&Winkler is an event designed to reflect the work and living conditions prevalent among artists in Berlin. Rather than an invitation to passively view a commercial exhibition and market processes, the works presented here reflect the art scene's current sense of identity, which emerges from a desire to independently analyse and participate in the fast-growing financial interest in contemporary visual art. The aim of this project is to nurture artistic empowerment.
Beyond their artistic and geographic context, the works on show share a common functionality, reflecting the circumstances of their production. This is evident in their manifestation in the form of lamps, shoes and clothes, the objects highlight the artist's need to create alternative means of income. The objects assembled in Miete Strom Instagram reveal a host of strategies and work methods that have arisen out of necessity among the artistic community.
The event is being launched by two Berlin-based artists, Raul Walch and Eric Winkler. In their independent artistic practice, both are known to explore the re-contextualisation of made objects by continuously challenging the genre limitations of sculpture, conceptual art and performance.
Walch and Winkler see Miete, Strom, Instagram as a platform for introducing a range of business initiatives and a space to share and discuss experiences. Alongside talks and presentations, the event includes a dining element, with a variety of chefs initiating a reinterpretation of the 1970s New York artists' restaurant FOOD.
Miete Strom Instagram runs an own daily shuttle service between the Art Berlin Fair and the exhibition space.
With works by:
Aram Bartholl, Peter Behrbohm, Dirk Bell, Broken Dimanche Press, Jan Bünnig, Ekaterina Burlyga, Nadja Buttendorf, Maurizio Cattelan, Zuzanna Czebatul, Mariechen Danz, Charlotte Dualé, Ólafur Elíasson, Hans Peter Feldmann, Jeschkelanger (Marie Jeschke, Anja Langer), Anne Duk Hee Jordan, Kevin Kemter, Lilli Kuschel, Julius Lehniger, Dennis Loesch, Simon Mullan, Laure Prouvost, R&D (Maru Mushtrieva & Emilia Kurylowicz), Robben&Winkler (Eric Winkler), Natalia Rolón, Anna Lucia Nissen, Clemence Seilles, Seriennummer (Vincent Grunwald), Anna Szaflarski, Ugemfo, Und. Studio, Rosemarie Trockel, Urara Tsuchiya, Franz West, Marie Rømer Westh, Philip Wiegard, et al.