NOWs: SPACE IS THE PLACE (3/4)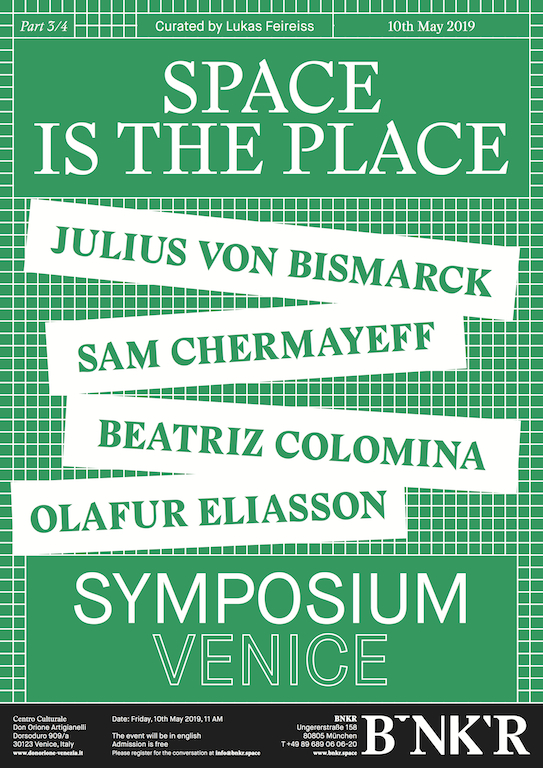 Centro Culturale Don Orione Artigianelli
Dorsoduro 909/a
30123 Venice
Close to Ponte dell'Academia
10 May, 2019, 11am
Under the title
SPACE IS THE PLACE
the current exhibition cycle 2018 – 2019 at
BNKR
conceived by Berlin-based curator
Lukas Feireiss
is dedicated to the artistic exploration of space.
Another highlight of the 2018/2019 exhibition cycle is an international symposium of the same name during the opening days of the 58th Venice Art Biennale on 10th May 2019. Together with curator and architectural theorist
Beatriz Colomina
, artists
Olafur Eliasson
and
Julius von Bismarck
, as well as architect Sam Chermayeff,
Lukas Feireiss
explores the experience, design, reflection and imagination of space. Common to these positions is a multi-layered approach to space that addresses, questions and challenges the senses and sensations in very different ways.