NOWs: Triangular Project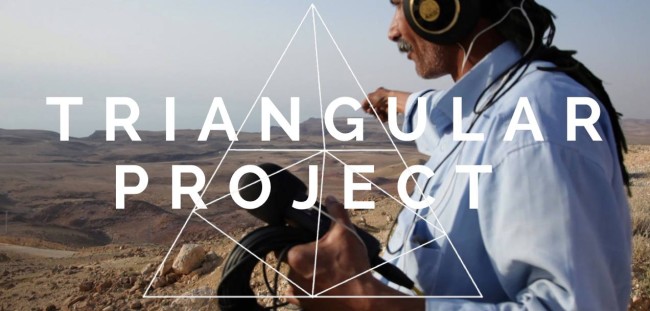 EXPLORING SPATIAL AWARENESS
JUNE 26th – JULY 2nd, 2017
A 7 days Master Class exploring spatial awareness at the Ionion Center for the Arts and Culture, Kefalonia Island, Greece, led by TRIANGULAR PROJECT

–
OPEN CALL
Th​e​ master class aims to explore spatial awareness (perception of psychological / mental space, consciousness of the limits of our body in space, perception of optical / perceptual space, and aural spatial awareness) through various artistic techniques. Participants will acquire artistic tools and methods to investigate spatial awareness and technical support will be provided in sound and video recording, painting, action / performance, installation, and sculpture. Participants will develop and exhibit a personal project. They will also be encouraged to reflect on their personal artistic practice and that of their fellow artists. It​ is open to all disciplines in the arts and other areas of knowledge
We are looking forward to welcome participants interested in space and perception.
DEADLINES FOR SUBMISSION : April 20th, 2017
There are grants related to the SEA forum, connected as well with the master class. All the info at www.ionionartscenter.gr and www.triangularproject.net

For questions please address Sophie at info@ionionartscenter.gr and or us at triangular.project@gmail.com
–
TRIANGULAR PROJECT is a collective of visual artists working with the theme of space. The artistic practises of Florine Leoni (Switzerland), Macarena Ruiz-Tagle (Chile) and Sandra Volny (Canada) draw a TRIANGLE – a three-sided shape based on three kinds of perception: perception of psychological/mental space, perception of optical/perceptual space, and aural & spatial awareness.
Working in situ, their interests and actions intertwine with the local community's culture, history and geography. Experimentation is their main tool in approaching the environment. They consider the process as important as the final work of art. Collective work, side by side with invited participants, unfolds into a shared creation of knowledge.