Turning Thinking into Doing into Art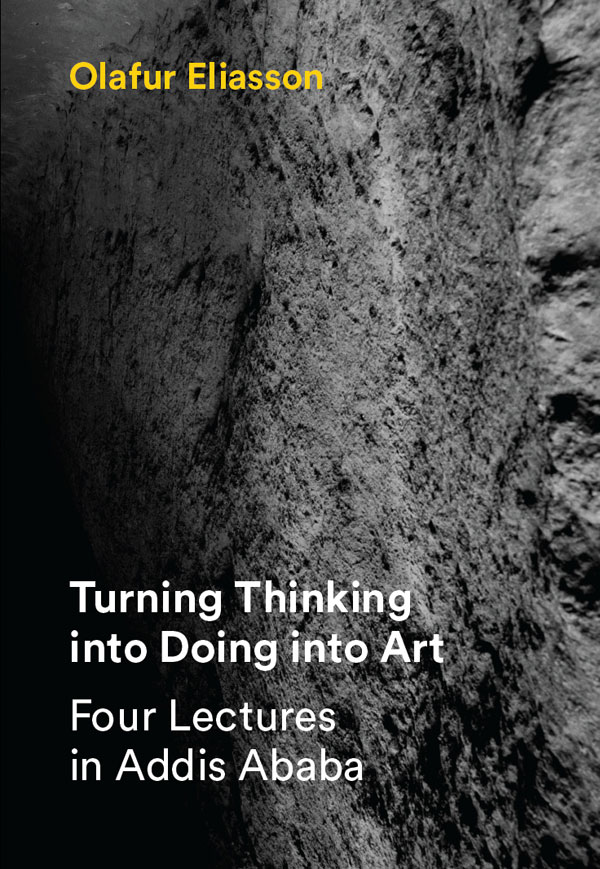 The four lectures in this book were delivered by Olafur Eliasson in Addis Ababa, Ethiopia, in November and December of 2012, for an audience consisting of students from Addis Ababa and Berlin, as well as academics, artists, and specially invited guests. The lectures were organised as part of a ten-week residency by the Institut für Raumexperimente, Berlin University of the Arts, at the Alle School of Fine Arts and Design, Addis Ababa University – an intense programme of artistic exchange and educational collaboration that culminated in a three-day marathon of art events at Jan Meda Park, in Addis Ababa.
Designer: Vina Rostomyan
Editors: Geoffrey Garrison, Anna Engberg-Pedersen, Kristina Köper
Publisher: Institut für Raumexperimente e.V., Berlin, Germany
Language: Amharic / English
Dimensions: 262 pages
ISBN: 978-3-00-048972-3
Ethiopian edition. International edition coming soon.