NOWs: El Despertar by Alvaro Urbano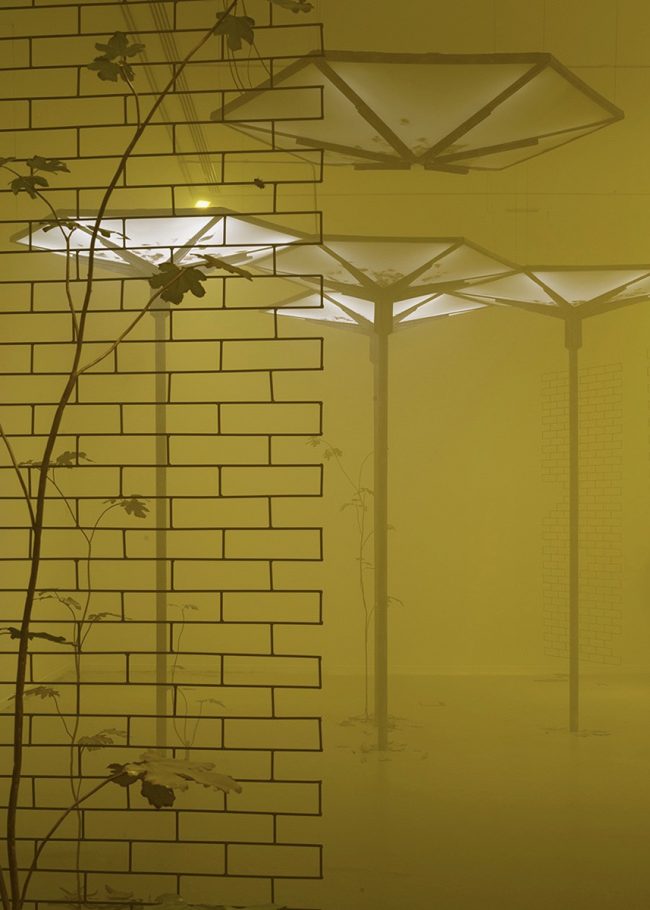 NOWs: El Despertar
solo exhibition by Alvaro Urbano
La Casa Encendida
Ronda de Valencia, 2
28012 Madrid
Reopening on the 1st of July 2020 until the 10 of January 2021


Like a strange dream that seems to go on forever, El Despertar (The Awakening) reanimates a building whose life appears to have expired long ago. Through an immersive installation comprised of fragments that make up the body of a building, a forgotten edifice is reactivated to provoke speculative thought about its past and future.
In this exhibition in one scene, artist Alvaro Urbano (Madrid, 1983) uses as a case study the celebrated Hexagon Pavilion, designed by architects José Antonio Corrales and Ramón Vázquez Molezún. The building, now languishing in a ruinous state in Madrid's Casa de Campo park, was first presented as the Spanish Pavilion at the 1958 Brussels World's Fair and is considered an important example of modern Spanish architecture. After years of abandonment, it is hard to believe what it once was and what it contained.
Here, where the architecture and vegetation seem to be frozen in time, where the building itself holds a pictorial and sonic landscape that speaks of the past experiences lived within its walls, and where a pair of raccoons intermittently dwells—an endless twilight bathes the space in color and brings it to life.
Like an unscripted film that captures daily existence, The Awakening constructs a parallel life for an exhausted building in order to revive seemingly dormant histories.
Curator: José Esparza Chong Cuy
Soundscape: Coeval and Alvaro Urbano
Photos: Trevor Lloyd
Read here an interview with Alvaro Urbano published in Umbigo magazine