NOWs: I don't know if there is time by Nina Schuiki
book release (Nina Schuiki) and performance (Rike Scheffler)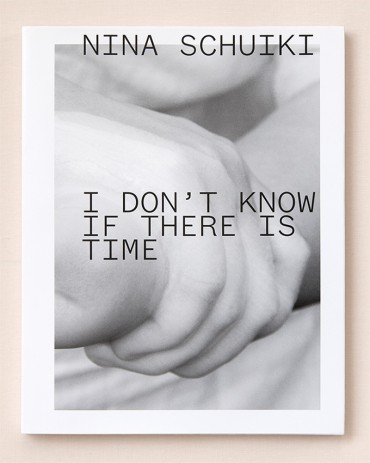 Reception
13 September 2019, 7 pm
with a guest reading by Rike Scheffler
FORUM STADTPARK
Stadtpark 1
8010 Graz
Berlin-based artist Nina Schuiki (b. 1983, Graz) focuses upon an engagement with spatial structures, temporal phenomena and historical context. Taking the form of installation, sculpture and mixed media work, her investigations open the parameters of perception, making visible the traces of hidden occurrence and that which is already inscribed but escapes attention.
As her first monograph, I don't know if there is time presents the multiple layers of Schuiki's artistic approach by opening dialogues between her work and a series of newly-written text contributions ranging from the theoretical to philosophical and poetic. In addition to conceptually underpinning her manner of working, the publication also includes a comprehensive documentation of her body of work.
The catalogue includes texts by Stefan Vicedom, Julia Katharina Thiemann, Rike Scheffler, Elaine W. Ho, Nico Anklam, Boat Zhang, zweintopf and Marion Meyer.
Design by Studio Daniel Rother, Berlin
I don't know if there is time
Nina Schuiki
published by Forum Stadtpark, Graz
English, German
132 pages, 27.3 x 21.5 cm
softcover, envelope
ISBN: 9783901109591
Available at Forum Stadtpark, Graz, Motto, Berlin, Art and Culture Outreach, Hong Kong, and online