NOWs: Tribute Pallet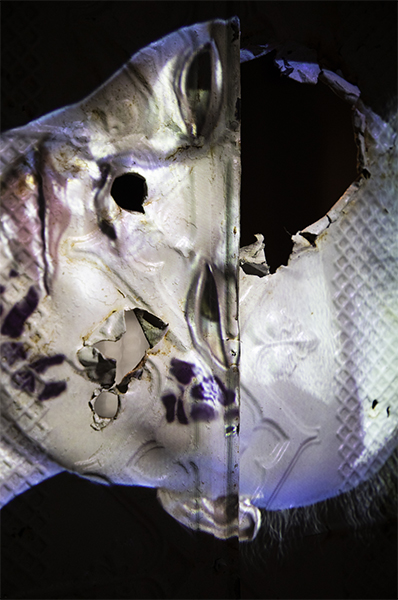 Tribute Pallet
multi-media installation by Analisa Teachworth
Opening
11 SEP 2019, 7 – 10 pm
FRAGILE
Leipzigerstraße 63
10117 Berlin
FRAGILE is pleased to announce Tribute Pallet​, a multi-media installation by Analisa Teachworth.
The artwork invites the audience into a shack-like scaffolding construction. The architectural qualities refer to structures built in rapidly changing circumstances with found materials typically determined by purpose, necessity, scarcity, and economic interdependencies. The work's characteristics also tribute to earthier dwellings primarily emitted by society, yet occupying such a large part of our modern world. In seduce and repulse, the made artefact explores aesthetic qualities of sculpture that triumph and deconstruct the spectrum from shelter to contemporary urbanism erected in both opposition and sympathy to the utilitarian.
A table of glass jars holding sugar proposes the commodity in reference to what had been historically the highest traded product for roughly 350 years. Symbolically the sugarcane notes to the transatlantic slave trade at the peak of colonialism, while also illustrating a ceremony on how the global economy came to blossom. Even today sugars ritual to pleasure is unrivaled, holding novelties of memory, production, demand, and revealing an unawareness in the active individual participation within unavoidable global markets.
Abstractly the elements in this conversation express a mastery of economic process, a hunger to consume, a fetish for the exotic, a force of power, the exodus and decimation of millions of lives, and an uncountable amount of labor
Projections of hybrid siren creatures surround the inner space while a sound piece of language and hymn plays. The score speaks to the complexity of inert cultural systems while offering perspectives on progress, sorrow, and transformation. The renderings allegorically intertwine a narrative between current aesthetics, being products of digital labor, and space they exist within. Their anthropomorphised bodies celebrate and expose the gesture of collective hardship and sacrifice via choreography.
A perceived collapse of the systems we rely upon entirely is not a faraway apocalyptic future for many who remain anonymous.
Analisa Teachworth (b.1985 Detroit, Michigan) is a New York City—based interdisciplinary artist whose practice includes video, sculpture, sound, and performance. Teachworth's work has been exhibited at institutions such as The Shed, MoMA PS1, Hamburger Bahnhof Staatliche Museen Berlin, Kunst-Werke Institute for Contemporary Art Berlin, and The New Museum.
www.analisateachworth.net
About FRAGILE
FRAGILE fosters a program of conversation, antagonism, renegotiation, and celebration.
FRAGILE is a non-profit project for contemporary artistic practices located in Berlin. It encompasses an exhibition and a residency space.
FRAGILE is guided by curations etymology, the practice of caring and was founded on the warmest summerday of 2018 by Maurin Dietrich and Jonas Wendelin.