NOWs: Passpunkt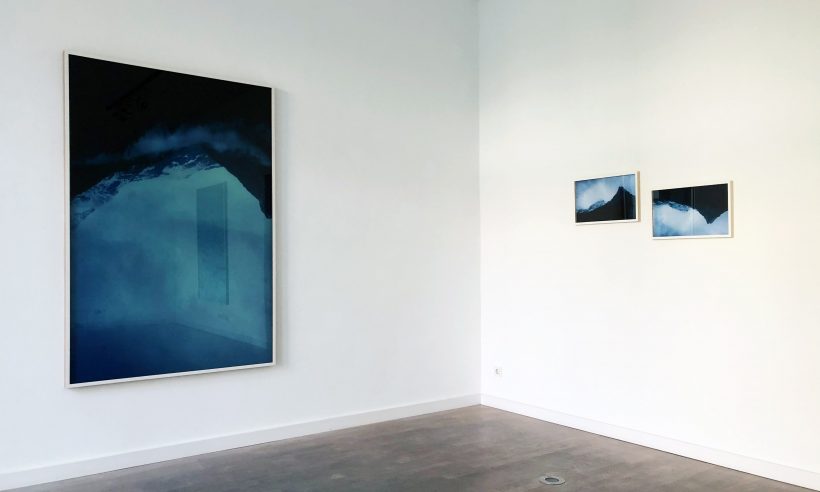 Passpunkt
Solo exhibition by Sophia Pompéry
Galerie WAGNER + PARTNER
Koppenplatz 5-6
10115 Berlin
Opening: 17 May, 7 pm
WAGNER + PARTNER is pleased to present Passpunkt (Control Point), the third solo exhibition by the Berlin artist Sophia Pompéry. Following on from previous projects, Pompéry continues her exploration of aesthetics at the intersection of art, physics and philosophy and with astonishing results.
Pompéry began this project during a residency in the Swiss mountains where she was inspired by the landscape. What sets a photograph of a mountain panorama apart from that of a valley? Are there objective "truths" for the answer or appraisal? Ultimately, we instinctively trust a camera's objectivity.
The exhibition's title alludes to the "control points" used in the surveying sector to clearly define an exact location – thus determining its meaning in an overriding sense. In the WAGNER + PARTNER exhibition, Sophia Pompéry explores this concept to absurdity and creates states of suspense through minimal artistic intervention. A photo of a mountain is also that of a valley, a negative becomes a positive, a yes becomes a no …
Sophia Pompéry (*1984 in Berlin) lives and works in Berlin. She graduated from the Kunsthochschule Berlin-Weissensee with a Masters degree and then participated in the UdK (Berlin University of the Arts) Institute for Spatial Experiments with Olafur Eliasson. Numerous prizes, residencies and international exhibitions testify to her artistic achievements.