NOWs: Tool Shed with Eric Ellingsen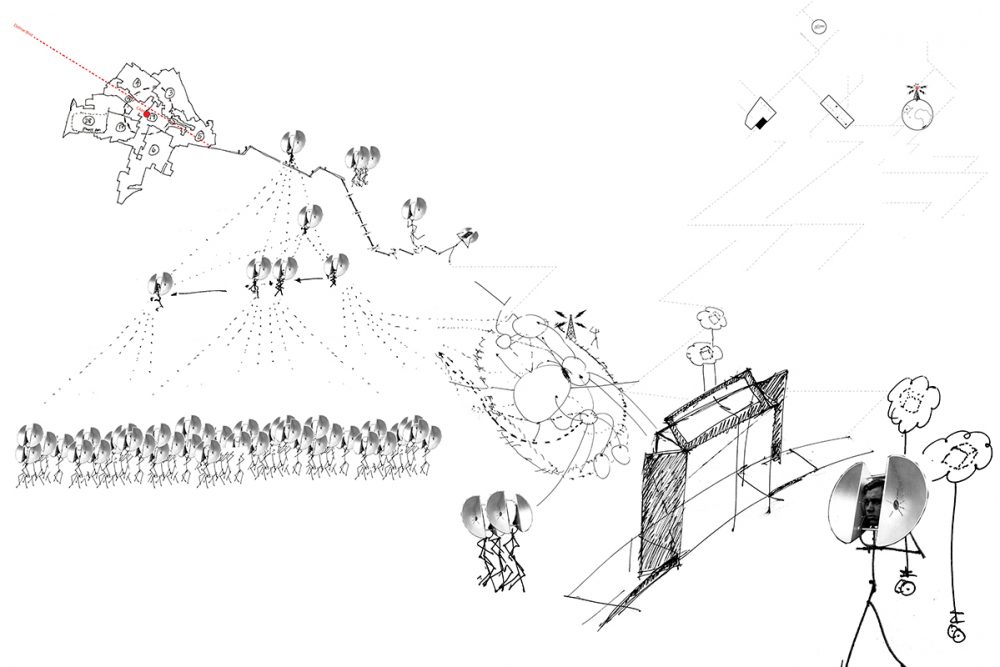 Walkshop series with Eric Ellingsen
Contemporary Art Museum St. Louis
3750 Washington Boulevard
St. Louis, MO 63108
Register here for the next walkshop on July 19th
During the summer of 2019, non-disciplinary artist Eric Ellingsen guides "walkshops" throughout the city. If, as urbanist and author Jane Jacobs asserts, we need eyes on the streets then we need ears on the streets, too. Participants in the first phase of the project—including members of the Samaritan United Methodist Church, Third Baptist Church, and other CAM neighbors—construct and wear hearing devices based on early 20th-century technologies to engage protocols of listening. Ellingsen and CAM staff guide walkshops to observe and collect sounds from the surrounding neighborhood, with musicians, poets, field scientists, and landscape architects. These field recordings are gathered, archived, and mixed into sound installations, creating aural portraits. Visitors can experience soundscapes of St. Louis neighborhoods in an acoustically designed tool shed in CAM's courtyard throughout the summer.
Eric Ellingsen: Tool Shed is organized for the Contemporary Art Museum St. Louis by Wassan Al-Khudhairi, Chief Curator; Alex Almestad, Director of Learning and Engagement; and Misa Jeffereis, Assistant Curator.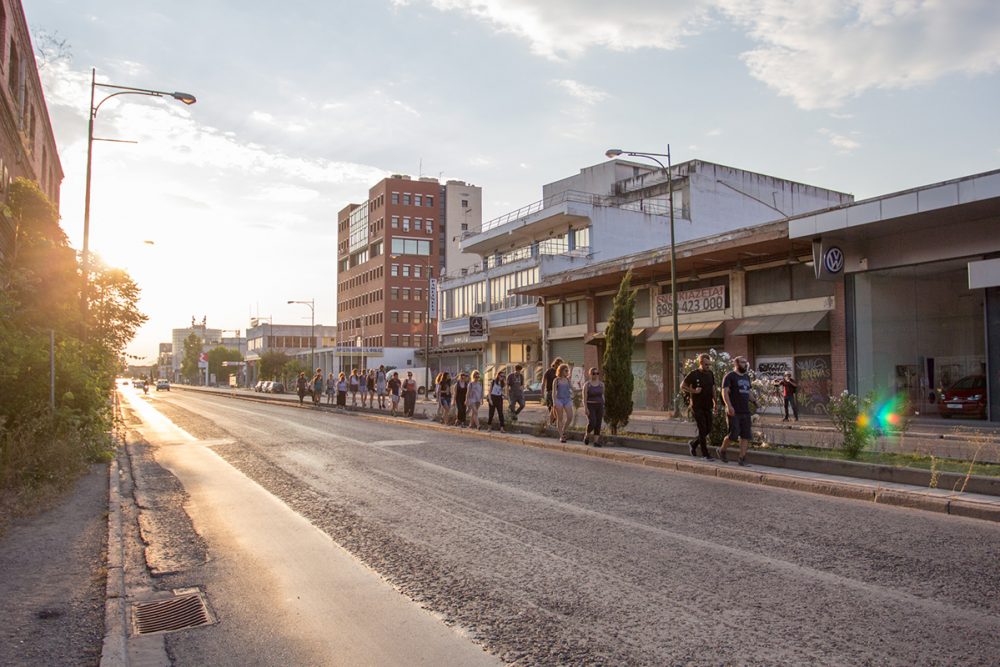 The project is generously supported by the Divided City, an urban humanities initiative funded by the Andrew W. Mellon Foundation, a joint project of the Center for the Humanities and the Sam Fox School, College of Architecture and Urban Design at Washington University in St. Louis. Special thanks to project partners John Baugh, Neo Muyanga, and Casey O'Callaghan, and to KDHX.