Jan Meda – Großes Feld
The Institut für Raumexperimente hosts a three-day art festival at Jan Meda, the former horse race track in Addis Ababa. The exhibition includes works by artists from Addis Ababa and Berlin. By facilitating the collaborative engagement of a unique group of artists and cultural producers, the programme creates an atmosphere of experimentation, friction, and radical movement that challenges the norms by which we create art, live together, and, thus, produce reality. Works include pavilions installed in the field, video, painting, sculpture and photography, installations, performances, workshops for children, a light sound workshop, cooking experiments, a lecture and film program, and a poetry jazz event.
Contributions by: AEAEAEAE, Malte Bartsch, Julius von Bismarck, Rune Bosse & Addis Ababa University Football Club, Merlin Carter, Julian Charrière, Leon Eixenberger, Leon Eixenberger, Eric Ellingsen, Tomas Espinosa, Henok Getachew, Tamrat Gezahegne, Andreas Greiner, Markus Hoffmann, Rike Horb, Clara Jo, Hans-Henning Korb, Mihret Kebede, Felix Kiessling, Fabian Knecht, Norgard Kröger, Robert Lippok, Felix Meyer, Simen Museus, Molly Nesbit, Lynn Peemoeller, Vinzenz Reinecke, Nina Schuiki, Robel Temesgen, Alkistis Thomidou, Raul Walch, Jonas Wendelin, Christina Werner, Euan Williams, Helen Zeru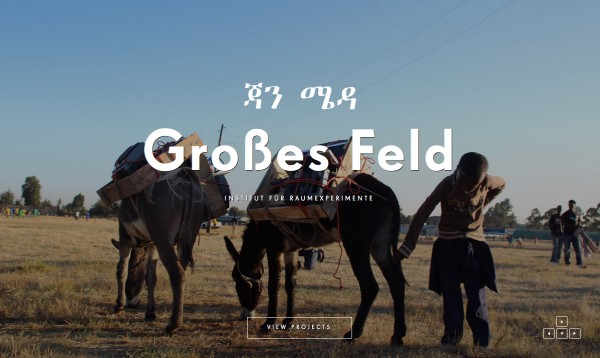 Program:
13 December: Opening Day
Performances and walks by Eric Ellingsen, Simen Museus & Hans-Henning Korb, Henok Getachew, Rune Bosse & Robel Temesgen, Julian Charrière.
14 December: Film Screening
Video works by artists from Addis Abeba and Berlin: Eric Ellingsen, Fabian Knecht, Merlin Carter, Felix Meyer, Robel Temesgen, Raul Walch, and Jonas Wendelin
14 December: Conversation with Molly Nesbit
Lecture at the exhibition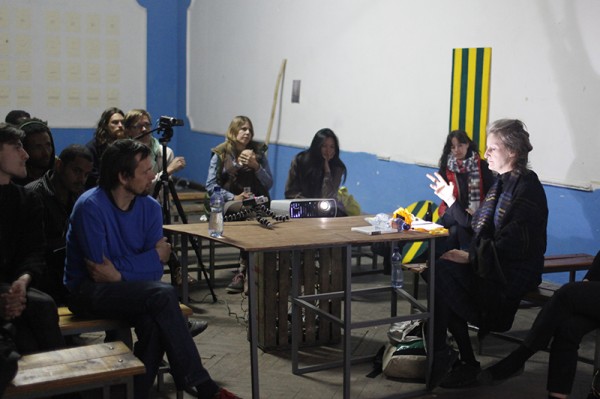 15 December: Ishe get 'um, OK Poetry
Poetry readings and performances by Eric Ellingsen, Mihret Kebede, Misrak Terefe, Abebaw Melaku, Demissew Mersha, Vinzenz Reinecke, Tadele Tewodros, and Addis Taem Band